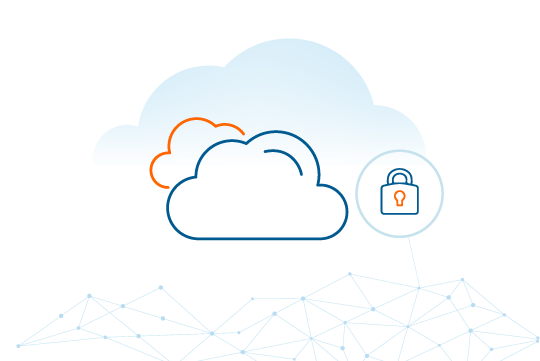 Let's simplify the jargon often used in the technology industry and explain what cloud computing really is.
In its simplest terms, cloud computing is the delivery of computing services—including servers, storage, databases, networking, software, analytics, and intelligence—over the Internet ("the cloud") to offer faster innovation, flexible resources, and economies of scale. You'll already know of (and may well use) many cloud services, such as Dropbox, Netflix, Spotify, Amazon Prime, online banking and, of course, Chalkstring.
Now that you understand what the cloud is, let's explore some of the advantages it can offer construction contractors.
One of the biggest advantages of the cloud is that it provides access to the latest technology without the need for expensive upfront investment. You can take advantage of the latest software, tools, and applications without incurring huge upfront costs.
Another advantage of the cloud is that it is scalable and flexible. The cloud also offers increased collaboration opportunities. With cloud-based solutions, teams can work together on projects from anywhere in the world.
The key difference between cloud and on-premise software is that with cloud solutions like Chalkstring, your data is stored virtually (in the cloud) as opposed to locally on your company's own computers and servers. The advantages of this are that you can access your software and data from any device, at any time. Cloud-based solutions are also typically more scalable and easier to maintain than on-premise software.
Another advantage of cloud-based solutions is that they are often more affordable than on-premise software, as they're on a subscription model. In addition, with a cloud solution like Chalkstring, updates and new features are automatically pushed to users, so there's no need for costly and time-consuming manual updates.
It's quite common for construction contractors to have on-premise software, where staff access software programs locally, however the hardware and maintenance required for this setup can be costly and it's not easy to access the software on the move or share data. Cloud solutions offer complete flexibility to access software and data, via the internet.
When it comes to data security, both on-premise and cloud solutions have their pros and cons. On-premise software is typically seen as more secure, since the data is stored locally and the company has more control over its security. However, cloud solutions like Chalkstring have made great strides in recent years in terms of data security, and many businesses now feel confident entrusting their data to a cloud-based solution.
Ultimately, the decision of whether to use a cloud or on-premise solution comes down to what's best for your business. If you're looking for a flexible, scalable and affordable solution that's easy to use and maintain, then a cloud-based solution like Chalkstring is likely the best choice for you.
A cloud services platform, such as Amazon Web Services (AWS) – which Chalkstring uses – owns and maintains the network-connected hardware required for these application services, while you use what you need via a web browser. In simple terms, AWS provides the hardware infrastructure enabling your team to access your Chalkstring account from computers, laptops, tablets or phones.
We understand that you will store and manage commercially sensitive data in Chalkstring. That's why we use industry-standard servers and data centres provided by AWS to store your data reliably. AWS chooses their sites carefully to avoid risk, and they implement controls, build automated systems, and undergo third-party audits to confirm security and compliance. They also deploy server redundancy with fail-over solutions – meaning that the Chalkstring application is stored and deployed from multiple servers across different data centres at any one time to provide continuity. Database backups are performed nightly.
Security is of utmost importance to Chalkstring and to our clients. AWS provides numerous security capabilities and services to manage privacy and control network access. These include firewalls and full encryption in transit with SSL/TLS 128-bit encryption and other industry standard privacy protection technologies to secure all data. We continually review and develop our security protocols and infrastructure to ensure the security and privacy of our clients' information.

We operate with the principle of least privilege, where we restrict access between services to the minimum required. As good practice, we apply these access principles to Chalkstring staff; access to data is only given to those who absolutely require it and from a small selection of trusted IP addresses.

As stated in our standard Term & Conditions of business, we will treat your personal and confidential information strictly in accordance with our Privacy Policy which can be viewed here.
If you have any questions about the cloud or how we store and manage data, please don't hesitate to contact us.

Source: Cloud Computing for Dummies & Amazon Web Services
See Chalkstring for yourself