VARIATIONS SOFTWARE FOR CONSTRUCTION
Never miss a variation again
Capture, price & communicate all variations using one seamless process

See the impact of variations on materials, labour & financial projections

Manage, report & analyse both chargeable and non-recoverable variations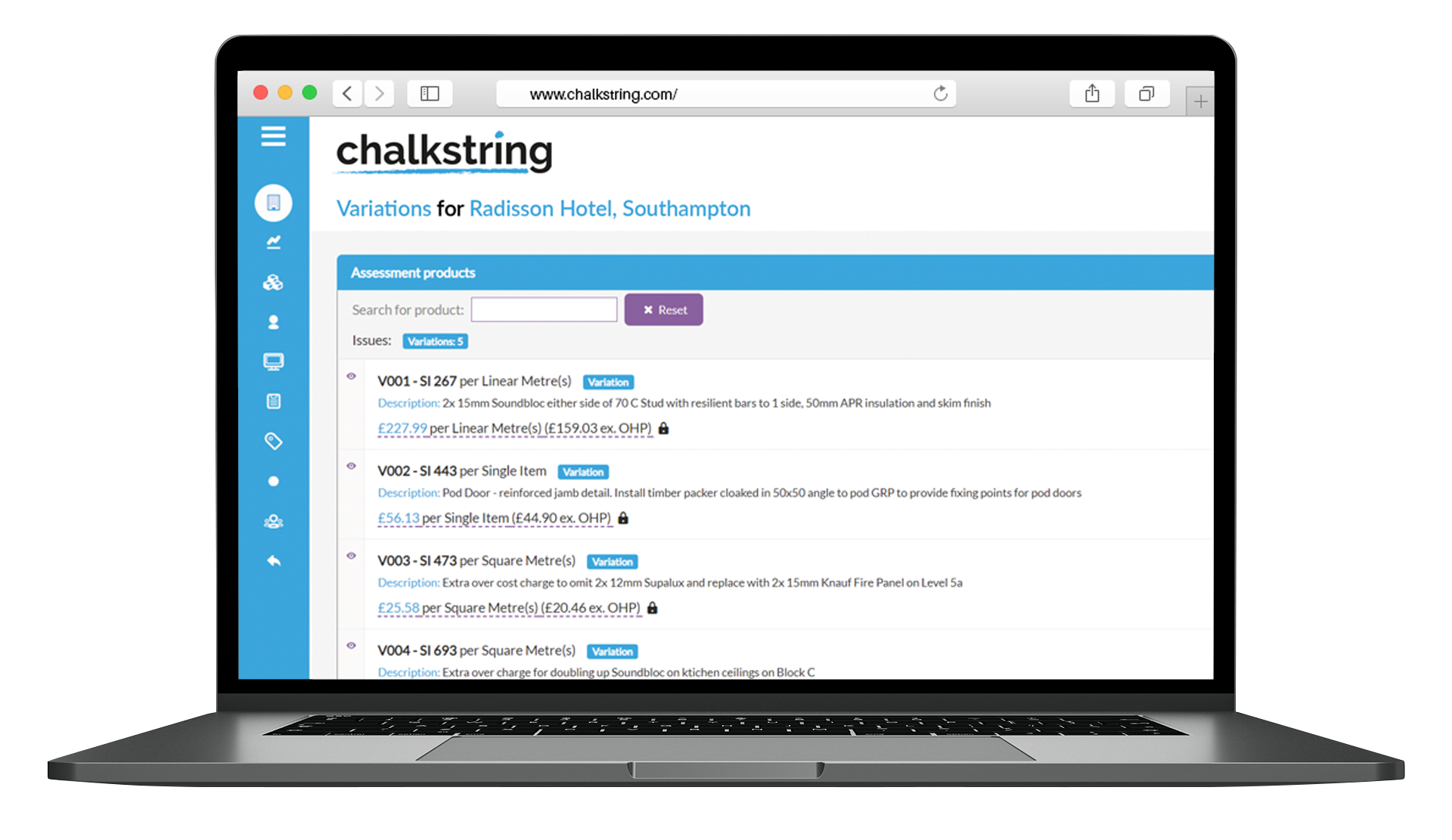 Does this sound familiar?
There isn't a standardised format for applying pricing or margin to a variation. It's caught us out with our client, as we can be inconsistent.
We run onsite projects in multiple spreadsheets. It's hard to keep information up to date and visible to the team.
Project pressures often mean we have to do the variation before works are costed. We lose the bargaining power once the works are done.
Record the variation request in Chalkstring, for the project team to see. Provide details of the materials and labour required.
Price the variation, using your personalised database of rate build ups and pricing. Export and send the substantiation to your client.
On instruction, add the quantities and Chalkstring will update the material & labour bills, enabling you to complete the works.
Have the variation automatically appear in the your next application. And see impact of the variation on your project financials.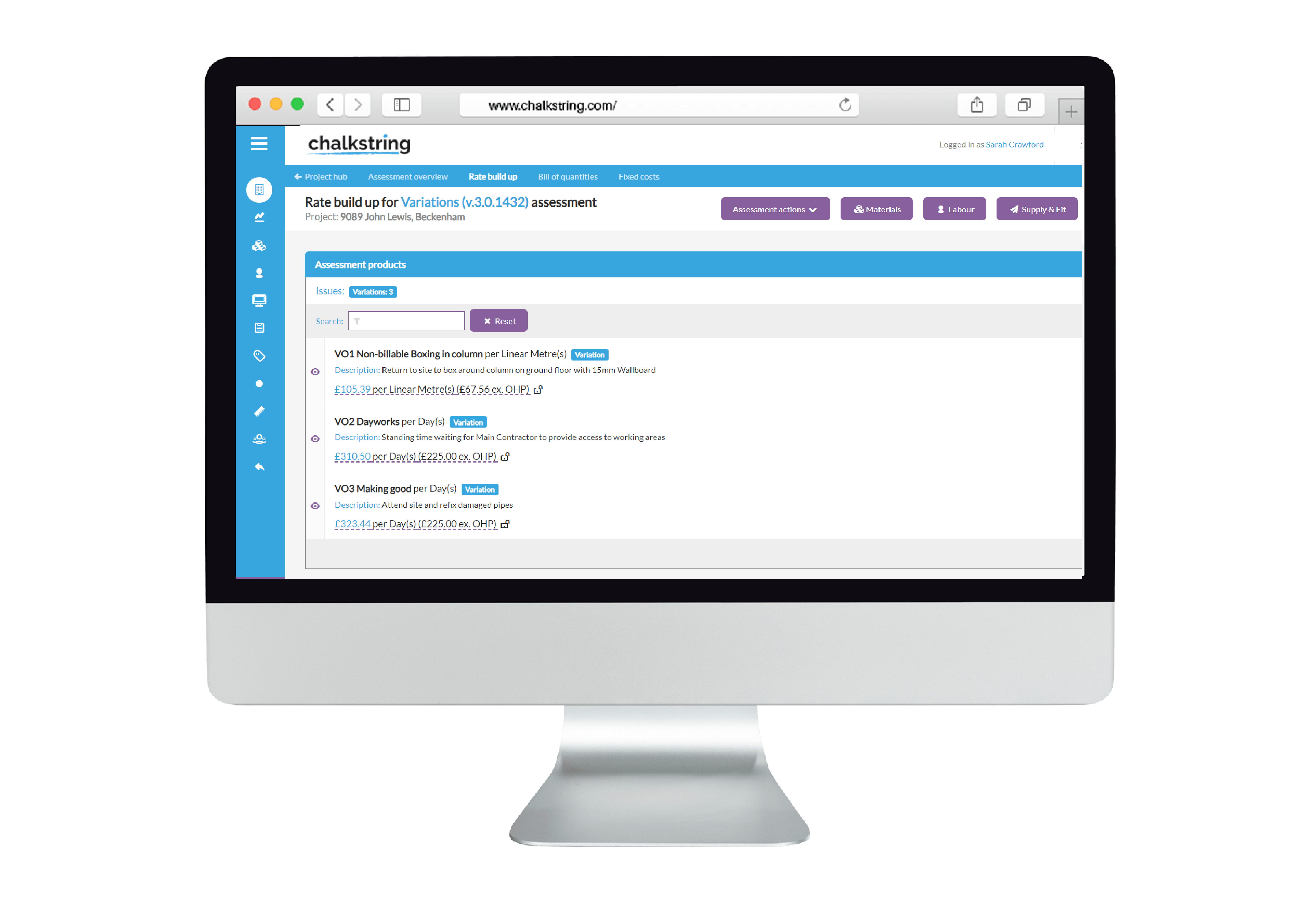 Work efficiently & maximise profit
Log variations on the go, sharing information with the project team in real-time

Easily handle add and omit, chargeable and non-recoverable variations

Cost variations retrospectively, when works have already been completed

Price your variation quickly, using your personalised database of rates and pricing

Use contract rates or maximise profit with Chalkstring

Price consistently and provide robust substantiation, resulting in client approval first time

Have the requirements appear in the material and labour bills immediately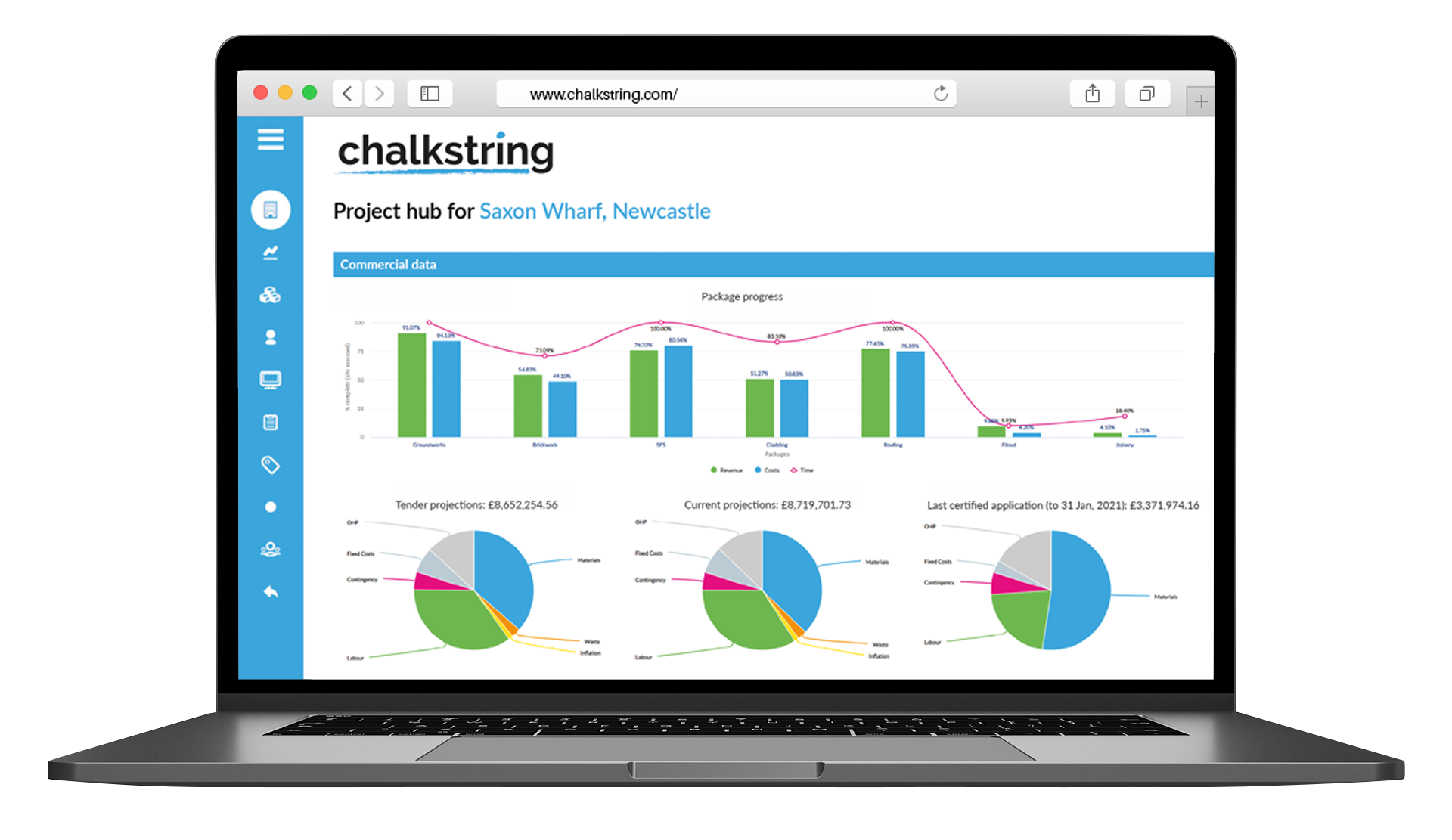 See the commercial impact, instantly
Review the impact of the variation on the projected costs, margin and revenue easily

Identify scope that was missed missed during tendering, to improve future estimates

Analyse the different types of variations and establish which are the most & least profitable
With Chalkstring you will:
Use one system to capture, price, communicate and report on variations.
Standardise internal processes and price variations consistently.
Easily see the impact of each variation on project performance.
See Chalkstring for yourself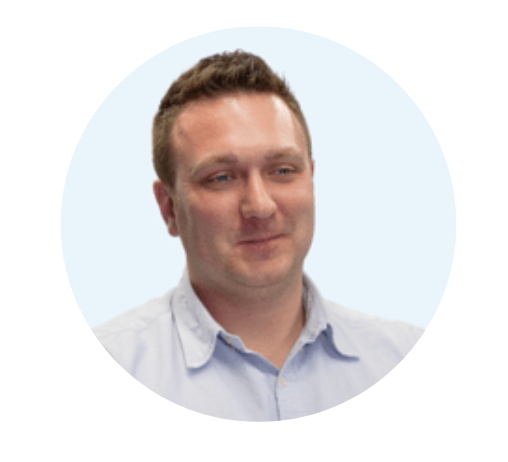 "Using Chalkstring, we price variations consistently in relation to the rest of the project. Many variations are similar so we can tweak previous rate build ups in Chalkstring, to create a price. We export detailed substantiation to justify the variation and this enables us to maintain a trusting relationship with our clients."

★★★★★

Craig Scott
Commercial Director | SCS Building Solutions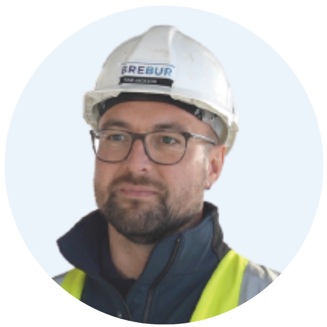 "The entire team can see the list of variations. We price them quickly & provide substantiation to our client. Once approved, the costs/margins are automatically accounted for in the project commercials. And the materials appear in the bill, ready for the procurement team to purchase."

★★★★★

Sam Jackson
Quantity Surveyor | Brebur Ltd
Introducing CIM - Cost Information Management
We explore the Cost Information Management (CIM) framework in which project financials are managed, shared and reported on in real-time throughout the project lifecycle.
Variations is just one of Chalkstring's many features
Chalkstring is an all-in-one cloud-based platform for estimating, procurement, cost reporting and more. Developed for specialist subcontractors, it streamlines how your entire team manages project financials across every stage of a construction contract, from tender to final account.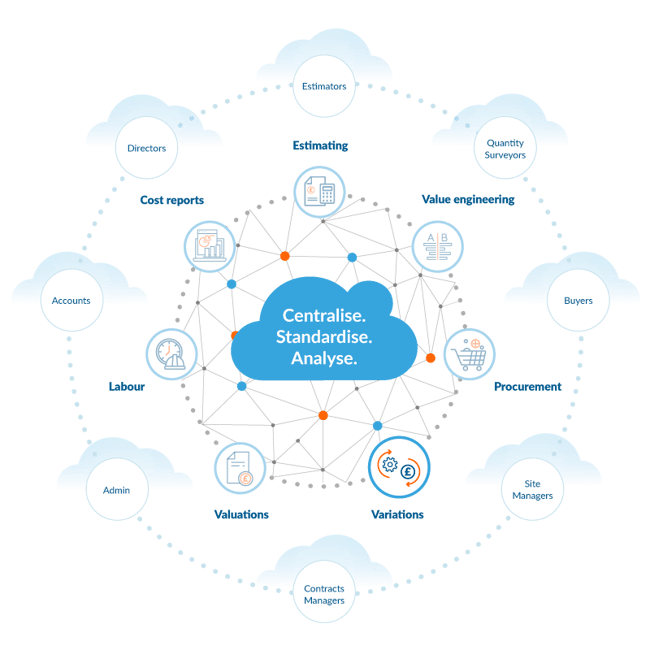 See Chalkstring for yourself