TAKEOFF & ESTIMATING SOFTWARE
Integrated Takeoff, that's easy to use
Easily import drawings and take measures

Seamlessly link quantities to your tenders & live projects

Mark up drawings with sketches & comments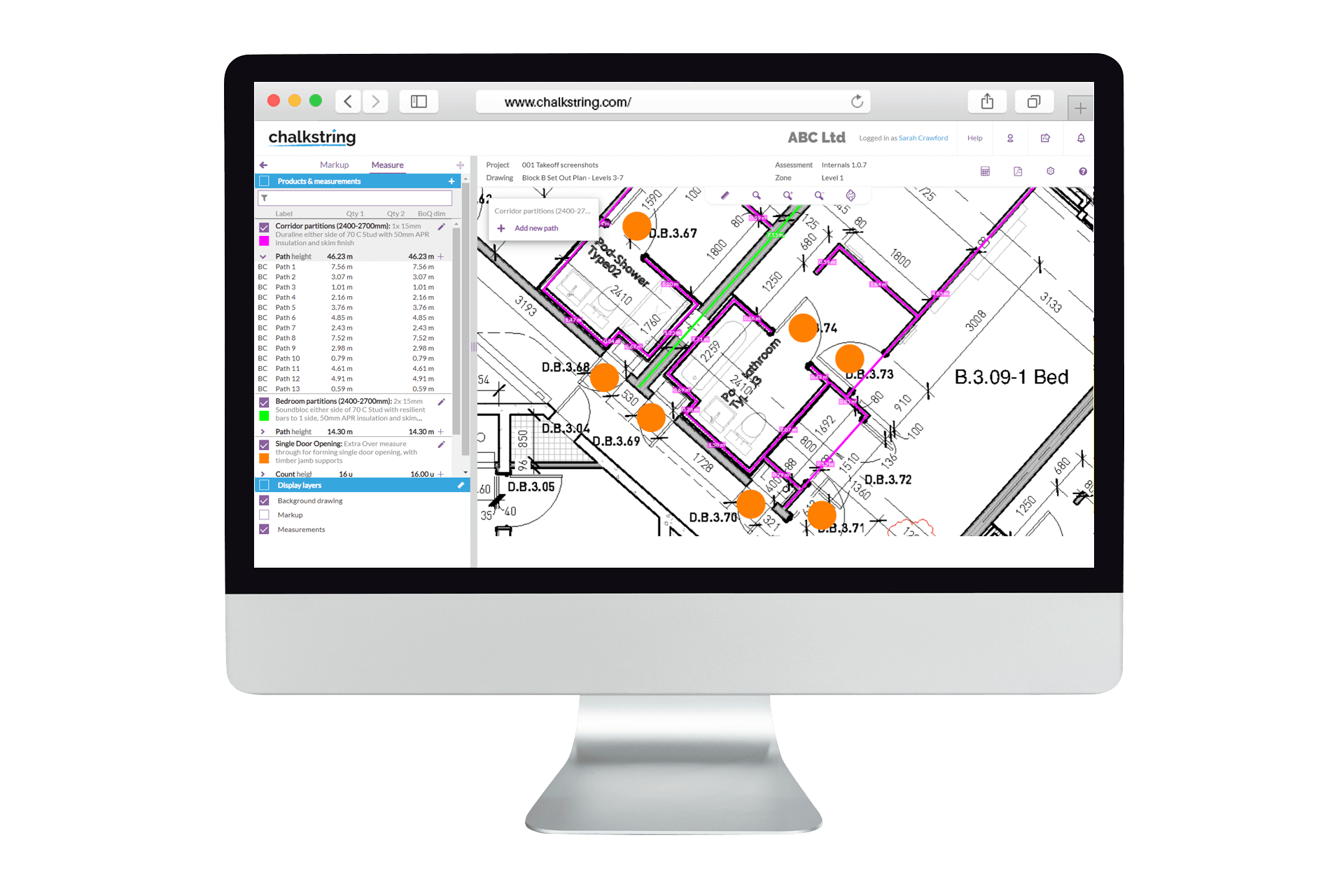 Does this sound familiar?
Takeoff is done manually, in software or spreadsheets, so you waste time copying quantities to your estimates.
Project drawings are stored in personal folders or shared drives, making them hard to access remotely or by a wider team.
It's difficult to keep track of drawing revisions and share the details of each change with the project team.
Upload single or multiple drawings at all stages of your projects, both pre and post contract.
Set your scale and easily measure areas, lines, perimeters & counts.
Your measures link automatically to your bill of quantities, ready for review.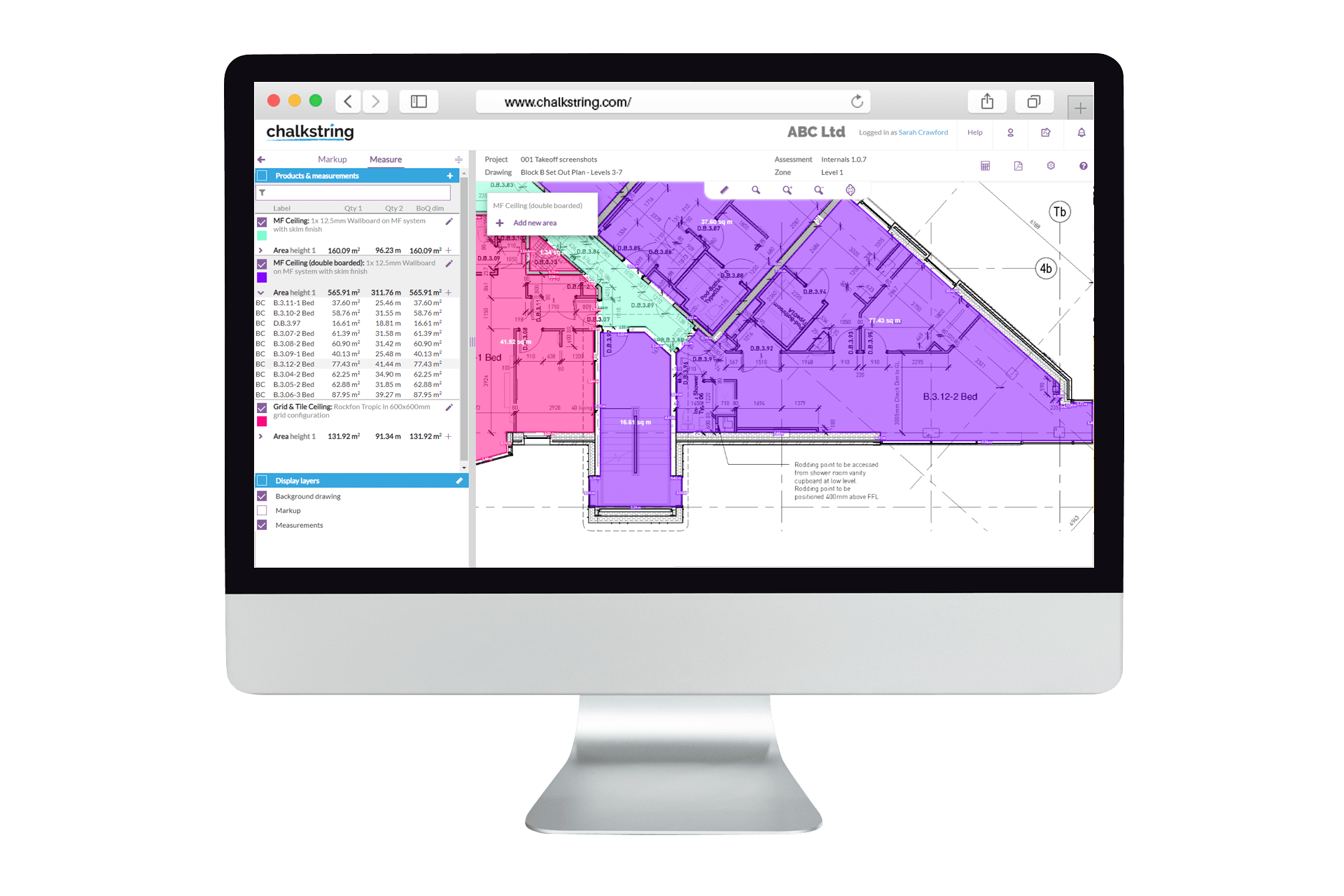 Measure quickly, collaborate efficiently
Measure using Takeoff and have your quantities appear in your bill instantly

Reduce cost, as there's no need for third party measuring software

Store drawings, measures and mark-ups in one system, for everyone to access

Handle drawing revisions and variations easily

Collaborate efficiently by sharing information
With Chalkstring you will:
Store all your drawings in one system, including revisions.
Measure in a consistent way across your whole business.
View all measures, revisions, comments and sketches for your projects.
See Chalkstring for yourself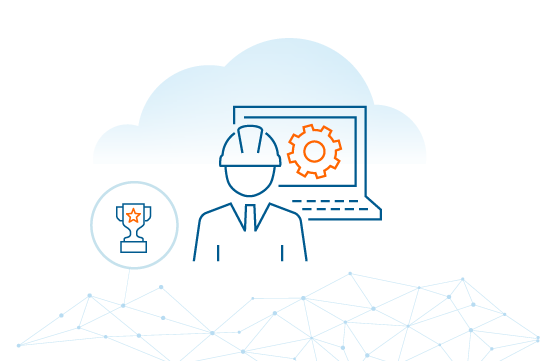 How to create winning tenders, fast
This webinar explores Chalkstring's many powerful features, designed to help specialist subcontractors quickly generate competitive estimates.
Takeoff is just one of Chalkstring's many features
Chalkstring is an all-in-one cloud-based platform for estimating, procurement, cost reporting and more. Developed for specialist subcontractors, it streamlines how your entire team manages project financials across every stage of a construction contract, from tender to final account.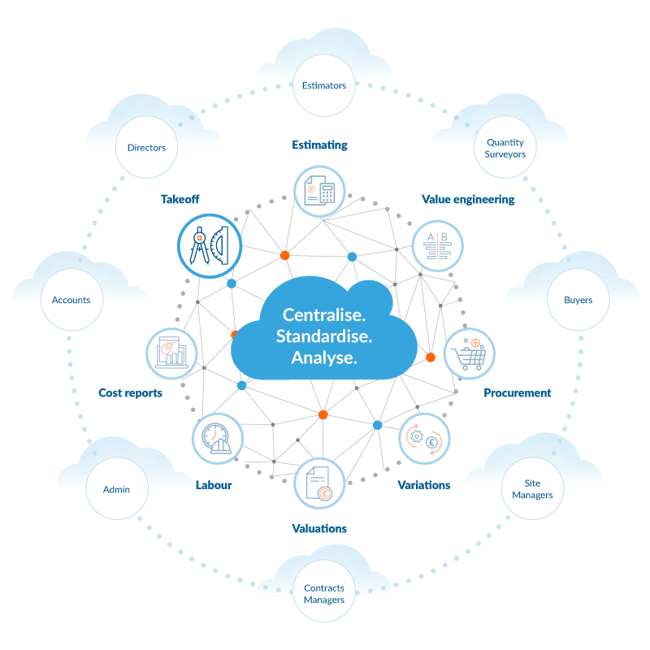 See Chalkstring for yourself