How to eliminate risk, using a structured project management framework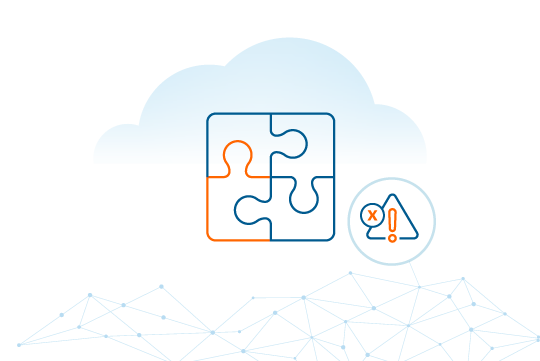 While some in the construction industry may view technology with suspicion, it can be a powerful enabler of business growth when used correctly. By harnessing its potential, you can not only improve project productivity but also deliver better quality work, more efficiently and at lower cost.

Having worked in construction software for two decades, I've seen the good, the bad and the ugly in how projects are run. The majority of subcontractors struggle with a lack of standardised processes, multiple systems that don't talk to each other, and no reliable data on which to make critical decisions. All these factors combined make it difficult to de-risk contracts and deliver optimal profitability.

More recently I'm seeing a shift, with subcontractors investing in and leveraging technology to give a structured framework to manage projects. Forward-thinking subcontractors are no longer willing to use one software for take-off, another for estimating, a different one for procurement and spreadsheets for the bits in between.

Instead, they're opting for all-in-one platforms to manage costs. In doing so, they're eliminating over-ordering and over-paying. They're also standardising business-wide processes and reducing the inevitable errors that arise when duplicating data across multiple systems. All this leads to two things - increased efficiency and reduced risk. Let's explore why.
The construction industry is notorious for running highly complex projects using disjointed systems and spreadsheets. As a result, key project data is held in silos, making it difficult for stakeholders to share information in real-time and collaborate effectively.

There's also plenty of error-prone duplication and rekeying of data, plus a lack of transparency often leads individuals to develop their own uncontrolled documents and processes in Excel. With personalised worksheets it can be difficult to transition staff between projects, as it's time-consuming to decipher the information and there's no real-time data help you making informed decisions.

Then let's throw into the equation the Forbes' statistic - citing that 88% of spreadsheets contain errors - and it's abundantly clear that using Excel for project processes and systems can expose a business to risk.


"88% of spreadsheets contain errors."

Source: Forbes
By standardising on a single cloud-based platform for project financials, subcontractors adopt a framework for creating, sharing & managing cost information at every stage of a construction contract. Everyone works in a consistent way, using the same software, and standardised documentation and processes. Handovers from pre-construction to production teams are seamless, with project data being presented in a consistent and familiar way.

And because all the cost information is available in one central, accessible location, the project team can view and edit data in real-time, from anywhere. There's no waiting to see the status of an order, or for spreadsheets to be updated with site progress; all project information is always up-to-date and available.
Using a single platform also reduces risk considerably. As an example, one of our client's core drivers for adopting Chalkstring was to eradicate information silos and in doing so, prevent the recurrence of a very costly mistake. A well-meaning employee had returned from furlough following a Covid lockdown and, in good faith, placed an order for a bespoke item. However, because the business used many different systems for purchasing, he was oblivious to the fact it had been already ordered. Without realising, they placed the exact same £60k order again, destroying their profit margin on that contract. Had they been using a single system this mistake would have been avoided as it would have been clear it had been ordered.
So, when should you consider adopting a structured project management framework? PWC recommends being proactive rather reactive, regardless of business size. Indicators that it's the right time include:
If your existing methods have failed

You recognise you need better processes as you struggle to retain control

Increased risk or complexity is emerging e.g. Covid and the associated challenges

There are looming internal processes changes within your business

You want to scale the business or pursue a new direction
So, how can you implement a cloud-based framework?
There are many technology providers on the market, all claiming to offer construction-specific cost management software. However, not all of them provide an end-to-end solution, like Chalkstring. And it's important to consider scalability and ease of use when making your decision.
Technology should make it easier for construction businesses to manage their projects, not harder. By consolidating cost information into a single, cloud-based platform you can improve transparency, collaboration and communication across your business and project teams. You'll also have the real-time data you need to make informed decisions, safe in the knowledge that everyone is working from the same up-to-date information.
If you're considering adopting a cloud-based framework for your construction business, get in touch with us to find out more about Chalkstring. Our software is purpose-built for specialist subcontractors. We'd be happy to show you how our software can help you streamline your cost management processes.
See Chalkstring for yourself