How to simplify construction procurement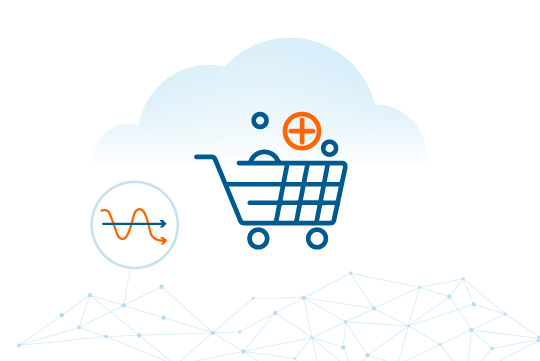 Fast paced and with constant change, procurement is fraught with risk. In my 20+ years in construction software, I've regularly seen specialist subcontractors battle with procurement. Manual processes and disjointed cross-departmental systems often leave businesses open to risk and inefficiency.

"We inadvertently ordered a £60,000 highly bespoke item twice because we had different spreadsheets that didn't talk to each other", one client recently told me. "Most of the time we order on gut feel and add a bit extra, just in case" another client admitted. And shockingly, one client revealed how a former staff member had ordered materials and changed the delivery address, so he could use the materials for his personal house renovation.
"Most of the time we order on gut feel and add a bit extra, just in case."
And what did all these subcontractors have in common? They all had multiple spreadsheets and chaotic paper trails for managing procurement. This meant they couldn't confidently know what materials were needed, what had been ordered and the status of deliveries. They all wanted the same thing – an integrated, efficient system to help them simplify and de-risk the whole process. It needed to cover everything from creating purchase orders and logging deliveries, to reconciling invoices, analysing spend and creating rebate reports.

And that's where integrated cost management software comes in. Ultimately it mirrors what every subcontractor does already. But the true benefit is that it offers total automation and control that manual processes and disjointed systems can't begin to compete with. Let's explore how.
Cost management software, like Chalkstring, coordinates the entire commercial management of a project from start to end. It covers estimating, procurement, variations and labour payments, through to valuations, real-time reporting and final account.

A centralised database stores everything you need for your projects. This includes material and labour pricing plus the live project scope, accounting for variations and procurement. Because all the project data is in one system, real-time information is available for the entire project team.
There are countless benefits of having a centralised database but here are just a few:
Using a single database that contains all your pricing means it's impossible to accidentally price a job using out-of-date costs. The centralised database enables you to see all your supplier quotes - current, historical and project-specific - across your entire business. You can easily compare suppliers and identify opportunities to add buying gains or benefit from economies of scale. And, it's easy to handle price increases.
When it comes to supplier rebates, all your purchase history is available at your fingertips, making it easy to check and query your supplier's calculations. One subcontractor I know had trusted his supplier's rebate reports for years and then when he moved to using an integrated system, he identified that he was being grossly underpaid every year. This initiated a long-winded review of historical rebates, manually cross-checking hundreds of invoices against orders and delivery notes. The result? In total, he'd been underpaid by his supplier by almost £40k over the years!
By using an integrated system for your projects, you can eliminate over-ordering and placing orders based on gut feel. And forget ordering surplus materials 'just in case'. The software knows your scope of works and its phasing, so it tells you what materials you need to order and for where. And when you remeasure and add variations to the scope, it instantly and automatically updates your required quantities, so you don't miss anything. And that's not all. As you log progress for the work you've done, it knows what materials you've installed and calculates your valuation, your material onsite and remaining balances. These can then be automatically included in your applications for payment.
Pay suppliers based on truth, not trust
I always hear complaints that reconciling invoices is a challenge; involving numerous people, endless paper trails and frustrating phone calls. An all-in-one system keeps track of all orders, delivered quantities, delivery notes and invoice values. You can see which invoices need approving and instantly see if a supplier is over charging. A huge benefit is that you can approve payments, confident in the knowledge the rates and quantities are correct.
If you're looking for a way to streamline and automate your project financials, Chalkstring is the perfect solution. Our software enables subcontractors to work more collaboratively across all departments and with more accuracy. In turn, this also gives you valuable real-time insights into your projects and helps you to manage cash flow and risk.
If you're interested in learning more, please book a demo with one of our consultants. We'd be delighted to show you how Chalkstring can benefit your business.
See Chalkstring for yourself