Spreadsheets in construction. Friend or foe?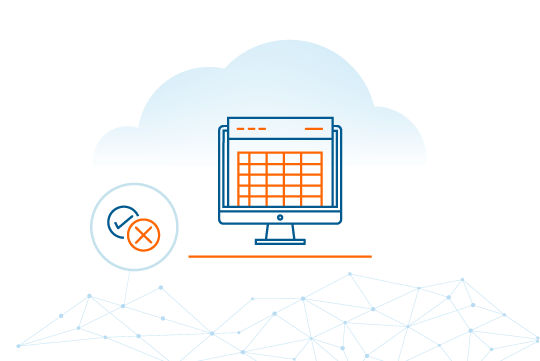 Why spreadsheets can leave construction projects open to risk and subcontractors out of pocket.
The construction industry is second to last when it comes to technology adoption, according to the 2016 KMPG Construction Technology Report. It's therefore not surprising that 69% of construction businesses admit they are either following the industry or are behind the curve when it comes to technology adoption.
Over the years, I've seen many specialist subcontractors move towards digitisation by replacing manual cost management processes with electronic versions of the same process. There's been a migration from paper to spreadsheets, but few businesses are truly harnessing technology to help them control project costs efficiently.
It begs the question: in this digital world where construction software exists, why is there an inherent dependency on uncontrolled spreadsheets to deliver multimillion projects? And importantly, what is the impact/risk of over-reliance on these spreadsheets?
Spreadsheets are ever-present, with project teams relying on numerous worksheets to manage critical business and project information. From Estimators pricing tenders, through to Quantity Surveyors managing onsite commercials, and even Business Owners defining project profits, spreadsheets are often the 'go to' option.

Versatile and able to deal with large volumes of data, spreadsheets are without doubt powerful. Although many businesses seek standardised templates, the inner workings of spreadsheets are often known only to the author, with complex formulae used to manipulate large volumes of data. There is often little integration with other software packages and maintaining real-time data across an entire project is nigh on impossible.

At a practical level, vital information sits in silos, on servers and local hard drives, making version control difficult - thus increasing the risk of outdated information being used. And because spreadsheets are often bespoke, sharing data across a project can be difficult and results in re-keyed data, a loss of productivity and a risk of errors.
"88% of all spreadsheets have "significant" errors in them."
Source: Forbes
As an example - a Chalkstring client recently recalled a real story whereby their project showed an unexpected £35k loss. The discrepancy was flagged because the figures produced by Chalkstring's cost management software for a payment application didn't match those of the main contractor. It was found that the main contractor's spreadsheet template contained a significant error, shaving £35k off the subcontractor's bottom line. Moreover, the same template had been used across many contracts, meaning other subcontractors were potentially thousands of pounds out of pocket.
Most of the industry is monitoring project performance using spreadsheets. This means that critical business information that drives cash flow and other financial decisions, is being collated manually using numerous unconnected worksheets, rather than optimised, real-time software.
Contractors using spreadsheets have to painstakingly create cost reports to determine the financial status of project progress against budget. One customer told us that prior to using Chalkstring they spent at least two days every month collating data from multiple spreadsheets to create monthly CVRs. Not only was this highly time-consuming and inefficient, but information was out of date the next day.
Current methods of working – whether using spreadsheets alone or a hybrid of software and spreadsheets – can have massive detrimental impacts on project delivery, resulting in:
Inefficiency – wasted time spent creating, collating, re-keying & transferring data

Lack of control – without real-time information having true control of a project is difficult

Complexity – complex, personalised spreadsheets make it difficult to check and share data

Risk – human mistakes arise when re-keying data & manually manipulating information

Compromised decision making - a lack of real-time visibility reduces ability to make informed decisions
Chalkstring is an estimating, procurement & cost reporting software, written for specialist subcontractors. It's a single, cloud-based system that streamlines project processes from end-to-end. It replaces activities that have typically been spreadsheet-based, giving instant, real-time 360° visibility and control of project financials at every stage.

Subcontractors using Chalkstring minimise risk and are more efficient and profitable. They're truly harnessing technology as a platform to control project costs, aid business growth and give themselves a competitive advantage. If you're not using purpose-written technology, it's worth considering, as you can bet your bottom dollar your competitors are.
If you're interested in learning more about how Chalkstring can replace your spreadsheets, book a demo with a consultant today.
See Chalkstring for yourself